This is a Test, formerly "Fuck Up" is a group testprint exhibition I started curating in 2009 that brings many different illustrators / screenprinters together to celebrate their common mistakes. This show pre-dates the #testprinttuesday wave of popularity, Field Notes testprint covers and several other similiar events by many years.

Additional information and past artist rosters can be found below and here, at this gloriously preserved tumblr page:
fup.tumblr.com

Featured in How Design's Damn Good: Top Designers Discuss Their All-Time Favorite Projects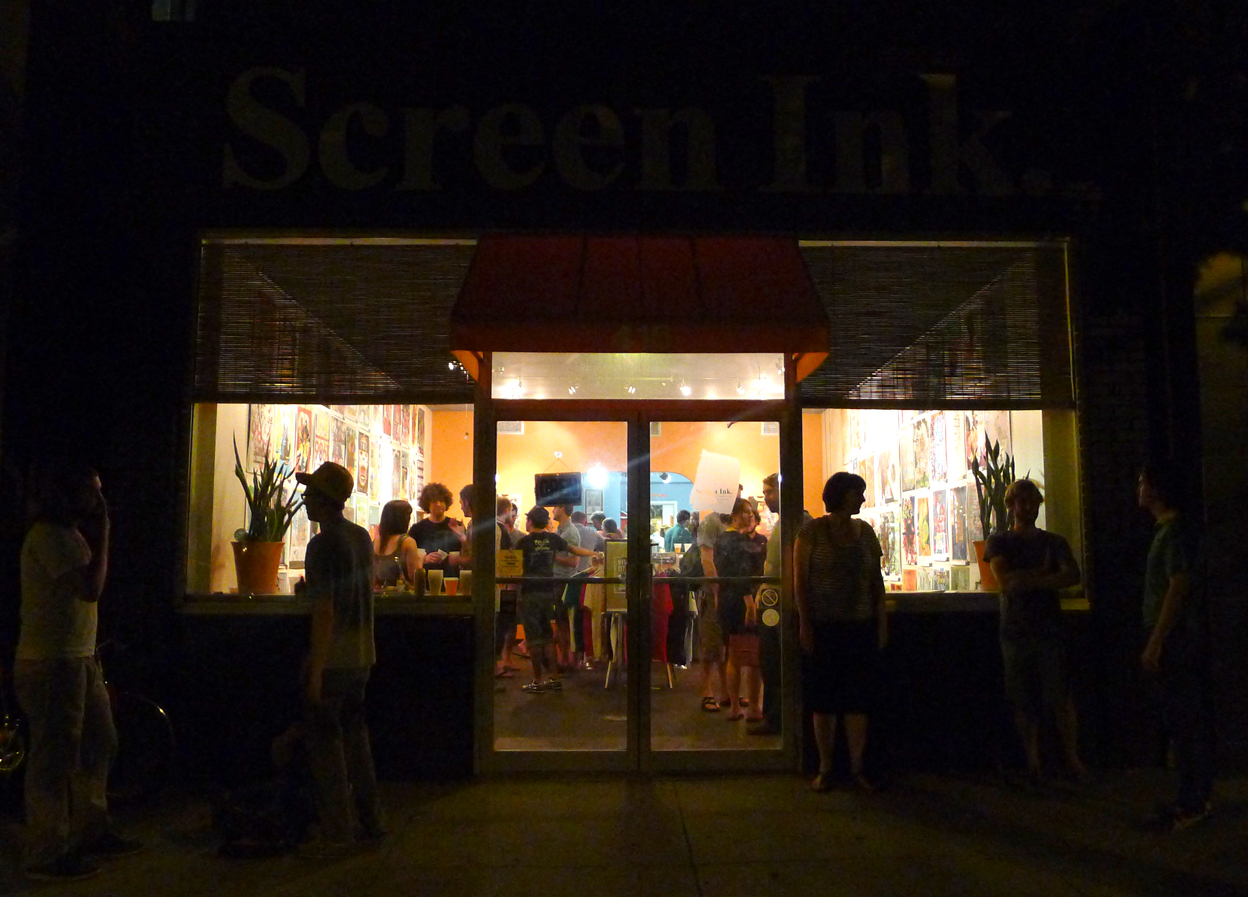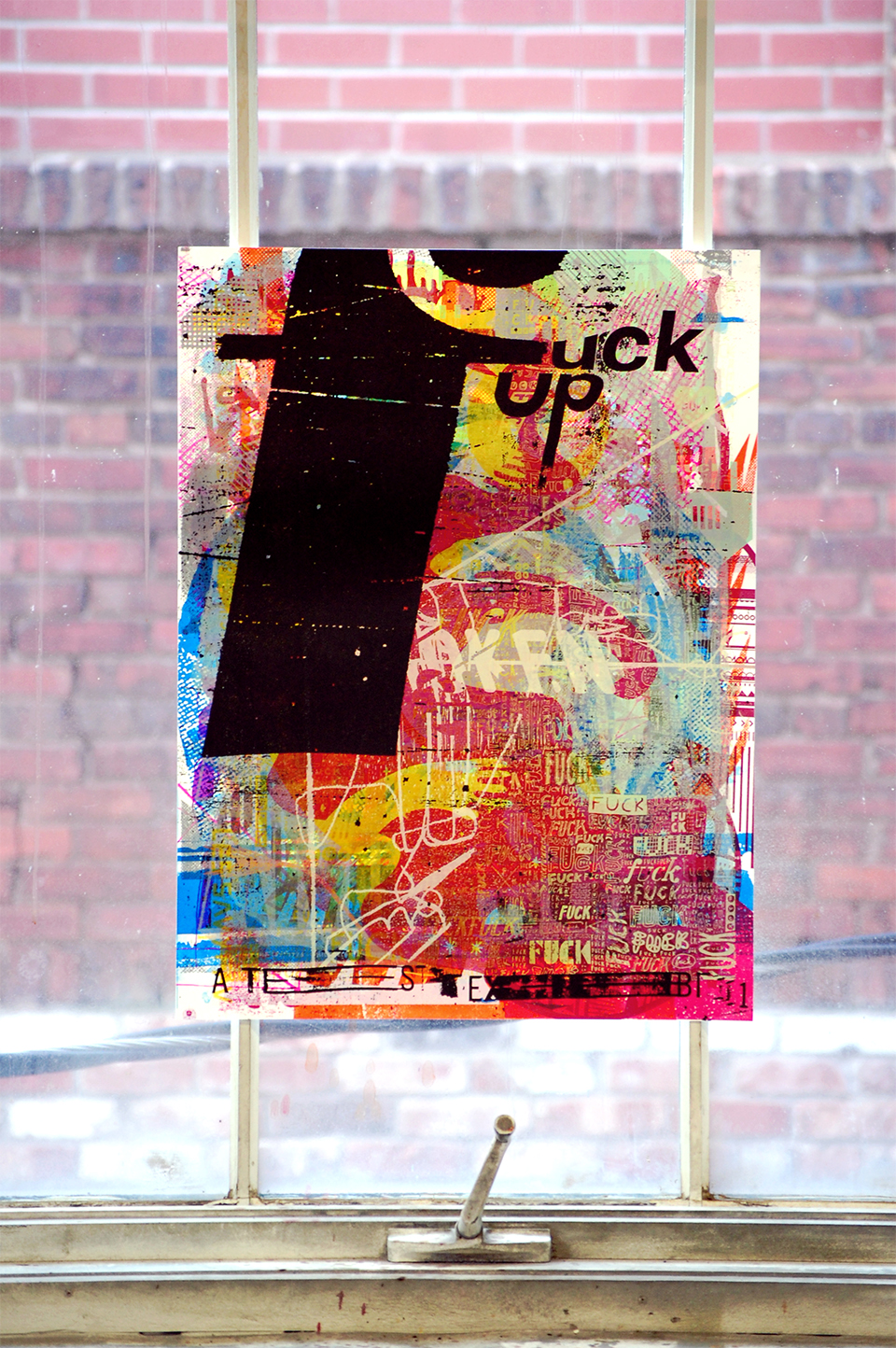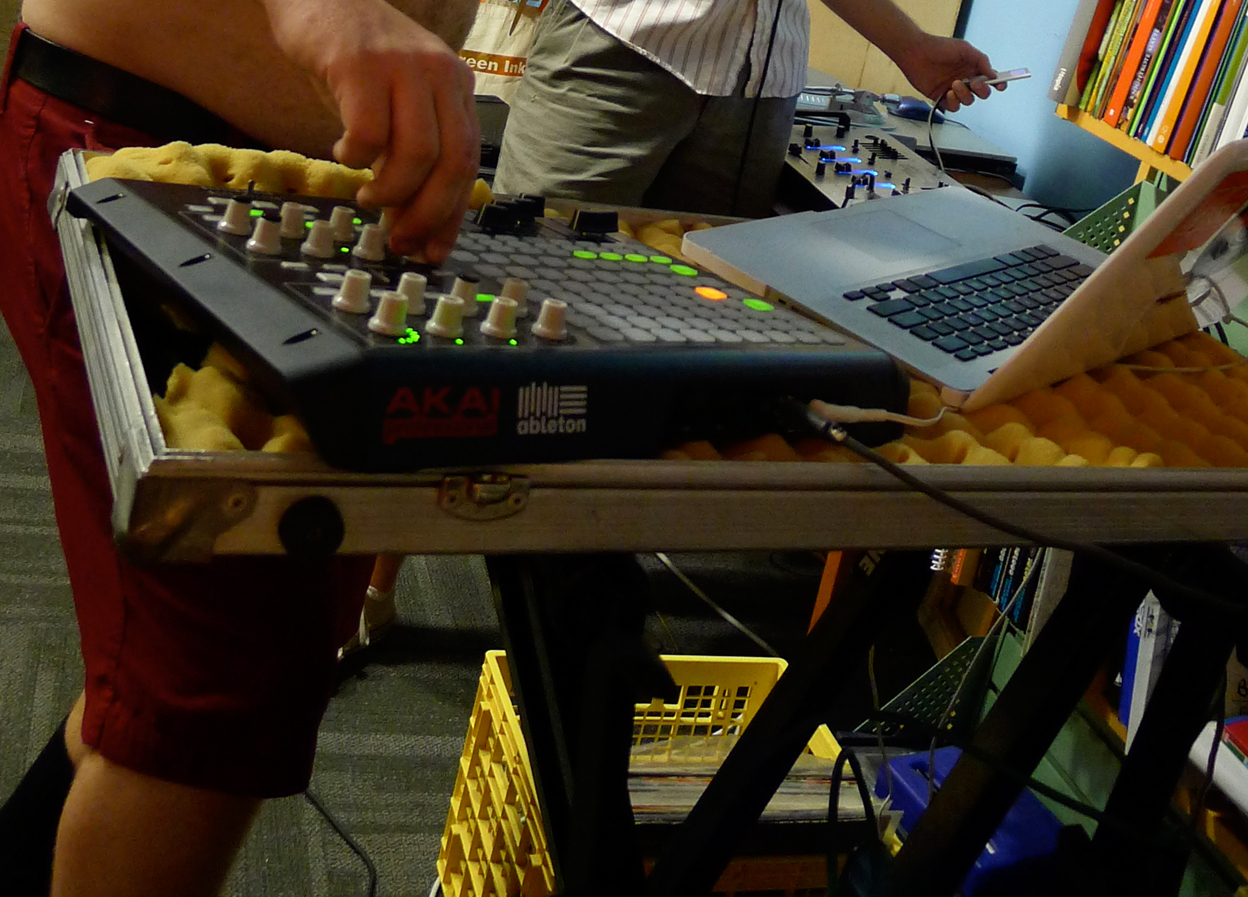 One of the hidden gems of screen-printing is the beauty of the "test print." Because screen prints are created one color, one layer at a time, artists often test each layer before they start the print run. They use left over prints, pages from previous print runs and even misprinted paper. The test prints slowly gather more and more layers of color and artwork from dozens of different projects. It's not unusual for a test print to find itself run through the press more than two dozen times. The resulting prints are always unique and surprising. Because test prints are a by-product of the actual printing process, these pieces of art contain a spontaneous and reckless emotion that is impossible to plan. Once a print is started no one knows exactly what the end results will look like. The process itself allows for so much randomness that the imperfections are embraced rather than shunned and accidents frequently become the highlight of the piece. Fuck Up celebrates the happy accidents that will sometimes develop from these test prints.

The idea for the show came in 2009 when I was just beginning to discover how beautiful some of my own test prints, being thrown with ill-regard in a flat file drawer labeled "Fuck Ups", were becoming. It made me wonder what other artists test prints looked like. 2010 was the inaugural year and featured 15 U.S. artists. In 2011 more international artists were added to the roster and the 2013 exhibit marked the most diverse lineup of artists to date.

Past artists (and brought to you in part by): Aesthetic Apparatus (Minneapolis), Arrache toi un oeil (Paris), Richie Bearden (Chicago), Crosshair (Chicago), Graham Erwin (Columbus OH), Ted Feighan/Monster Rally (Los Angeles CA), Michael Nielsen (Lincoln), Nevada Hill (rest in peace), Killer Acid (Brooklyn), Landland (Chicago), Ron Liberti (Chapel Hill), Magnificent Beard (Dallas), Damien Tran (Berlin), Two Arms Inc. (Brooklyn), WeBuyYourKids (Sydney), Mara Piccione (Groningen), Doublenaut (Toronto), Dead Meat (Chicago), Delicious Design League (Chicago), Nate Duval (Marlborough), Idle Beats (Shanghai), IKHOOR (Lancaster), Pat Oakes (Omaha), Denny Schmickle (Tulsa), Sonnenzimmer (Chicago), Steady Print Shop Co (Minneapolis), Vahalla (Kansas City), Young Monster, The Silent Giants, The Bubble Process, Micah Schmiedeskamp, Screen Ink and many more!

To commemorate each show, there was a very limited run of faux test prints made featuring 1 layer of artwork from each of the participating artists, all screen printed at random by hand with various colors and ink finishes creating a unique splendor.